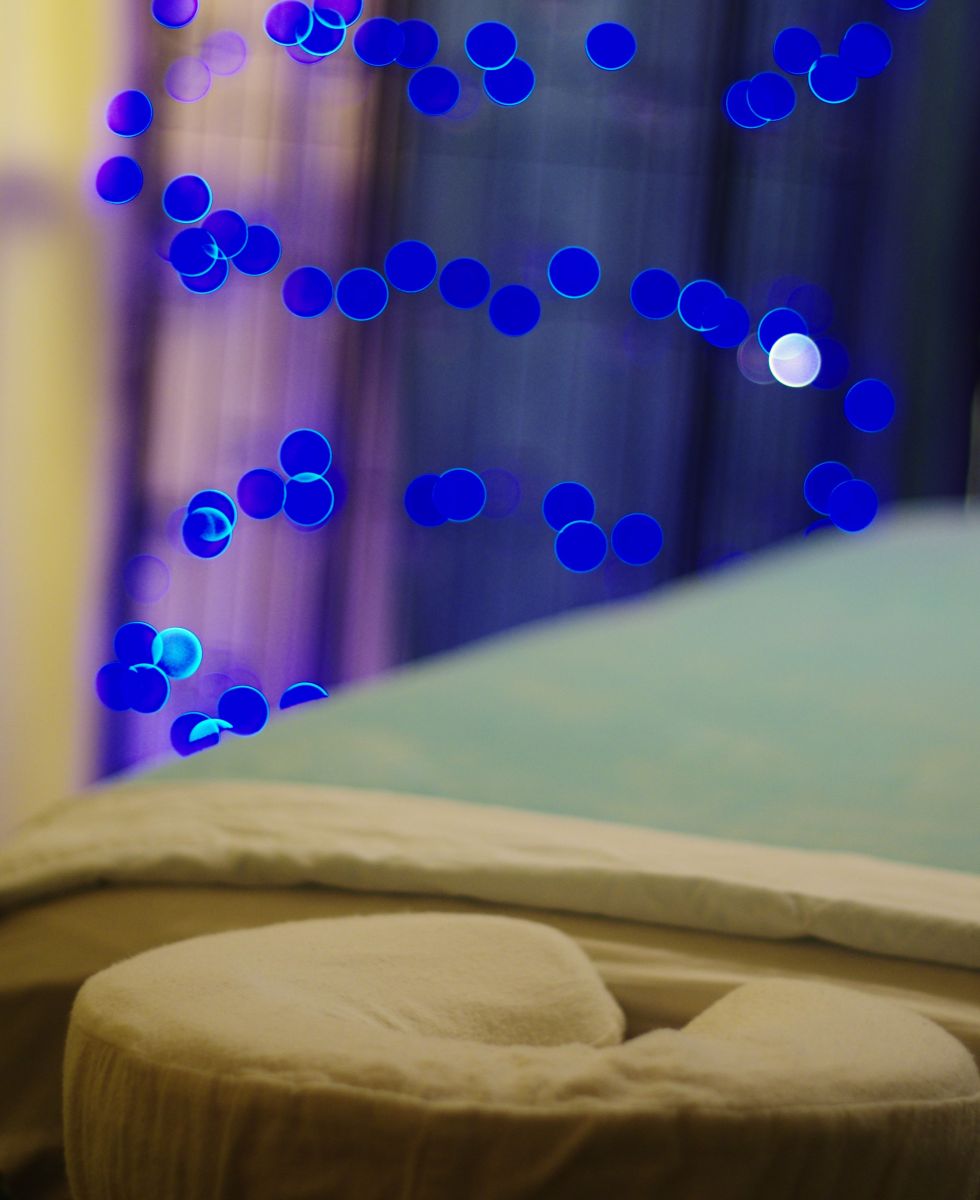 What You Can Expect
Today's the day! Today you're getting a massage. Begin the day by taking in deep breaths, inhale for 4 second count, hold for 7 seconds, then exhale for 8 second count. Technique developed by Dr Weil, flatcalmliving.com. Be happy and internalize positivity, then when you are finally on the massage table you are calm and ready to fully receive the healthful benefits of of your massage.
At this point in time you have already scheduled your appointment by convenient online scheduling on this website, or by contacting me through either email or a phone call. Although only a suggestion, please take the calming exercises seriously.
It is important that you are completely relaxed while receiving your massage as some stretching techniques may be incorporated into the massage and they are mostly beneficial when the muscle being stretched is relaxed. Assisting with the stretch (you moving your leg to assist the practitioner while she moves your leg) causes the muscles to contract and possible injury to the muscle could occur.
In The Facility
Arrive around 10 to 15 minutes early to allow time for filling out paperwork, using the restroom, removing clothes, and getting on the table.
New clients will have a health history/consent form to fill out. After you have completed the paperwork you will be escorted to the massage room where the therapist will ask if there are any specific areas you would like her to work on, then she will leave the room while you disrobe and lie down on the massage table. Please note that Maestro Massage is not on ground level and there is a flight of stairs to reach the massage center.
In the massage room the lights are dim and soothing music is playing softly. It is easiest for the therapist if you remove all of your clothing so there are no breaks in the massage strokes. Only the body part being worked on will be exposed; modesty is respected and private parts will always be covered. But, of course, what you wear or don't wear is purely your decision. There is a vintage valet chair to place your clothing. You will start off lying down on your stomach under the sheet and blanket, face in the soft face rest, and place your arms at your sides on the table if this is comfortable for you. After a few minutes the therapist will ask if you are ready and enter the room after hearing an affirmative reply.
She will begin working on your back then move to arms, legs, and feet, have you turn over, and work on the same areas. Your massage will be conducted in the full time frame. She will not engage you much in conversation but is happy to listen. Please don't mistake her limited exchange as anything other than simply focusing on relieving stressed muscles. She is cheerful and happy to be right where she is.
When the time is up and the massage is over, the therapist will let you know, then she will leave the room while you get dressed. Take your time getting off of the table if you feel light headed. Most likely your heart rate has been slowed somewhat during the massage. Meet her in the lobby as this is when you pay for the massage service, and although not expected, gratuity is greatly appreciated. Check your schedule, make another appointment, and tell people what a positive experience you had. : )
Check out the Administrative Protocol page for important information you need to know regarding your massage: personal hygiene, sleeping, passing gas, as well as cancelation policy, late arrival, referral program and discount.