What You Can Expect
Once the date and time have been decided for your on-site chair massage, relax. We have done this before and all those involved have been very pleased with the positive experience. The massage therapist will arrive 15 to 20 minutes early to set up and answer any additional questions you may have. She will set up her massage chair and turn on soothing music. Everyone who signed up knows their time and has been anticipating this chair massage for it's rewarding benefits.
When the recipient comes in, the therapist will greet them with a warm friendly smile, introduce herself and ask if they have any specific areas they would like worked on. She will ask if they have ever sat on a massage chair before and show them instruction how to if they have not, and she will place a clean cover over the face rest.
After they are seated and comfortable, some adjustments to the chair may be necessary, she will then begin gentle massage on the shoulders, back, neck, and also target the specific areas the individual may have mentioned. The pressure can be adjusted, whether light or more firm, to the preference desired. It is important for the one receiving the massage to tell the therapist if the pressure is to much, and she will, however, ask about their comfort level. She will most likely not engage much in conversation, concentrating on calming the stressed muscles. But please don't mistake this silence as anything negative, she is cheerful and happy to be right where she is.
The massage therapist will be mindful of the time and will strictly abide by the predetermined schedule. Time seems to go by quickly when receiving a massage but everyone will receive their full time in the chair.
When the time in the chair is done, the therapist will assist the individual off the chair, if needed, and suggest the importance of drinking plenty of water. She will then wipe down the chair with sanitizing wipes, throw away the face rest cover, and happily greet the next person.
What We Expect
To provide the most satisfying chair massage experience, the massage therapist will need just a few things from you.
Once the date and time have been set, continue to relax, but please post several signs stating the arrival of the massage therapist for chair massages in high traffic areas around your place of employment, and include a sign-up sheet with time choices where individuals can write in their name for the desired time. You can go as short as five minute intervals. In an 8 hour day, there are 96 five minute time periods, however, you may permit longer time sessions per person, in lengths of 10 or 15 minutes each. I have sign-up sheets (to come) you are welcome to download for your convenience, any way you choose to do it, let the people know well enough in advance so they have time to prepare. Please provide the therapist with a completed copy of the sign-up sheet.
For the location to set up, it is best conducted in a quiet, temperature controlled room no smaller than 7' x 7' with access to an electrical outlet. And away from any smoke or fumes.
Just as the massage therapist will adhere to the time schedule, we ask that those receiving the chair massages do so as well and be on time. If someone misses their time or is late, we will make every effort to accommodate them later.

The price does NOT include gratuity and although not expected, is greatly appreciated.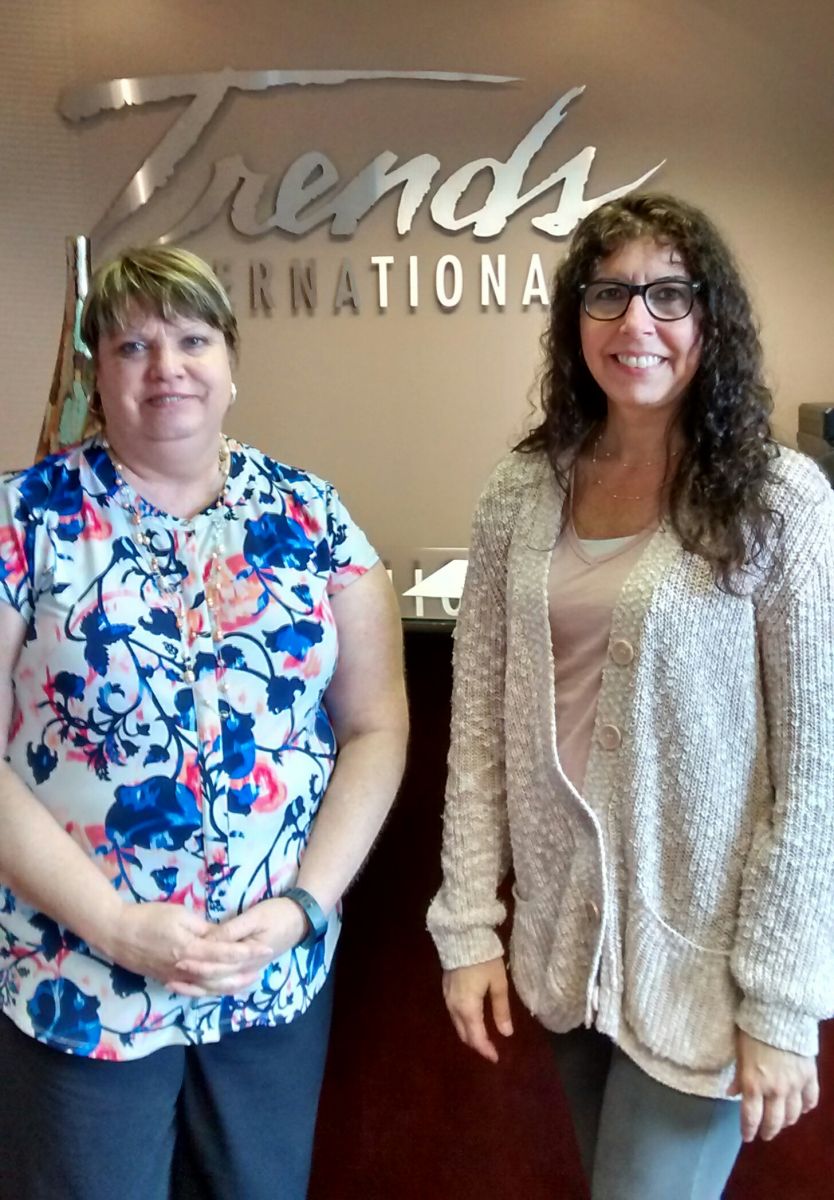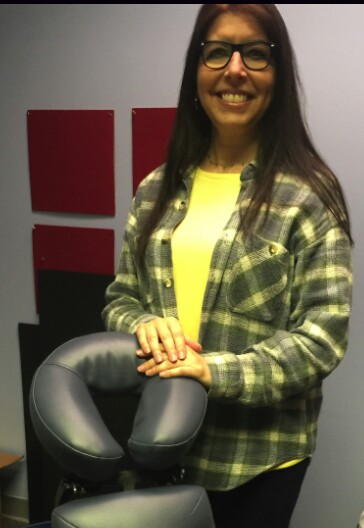 Two Day Chair Massage Event at Trends International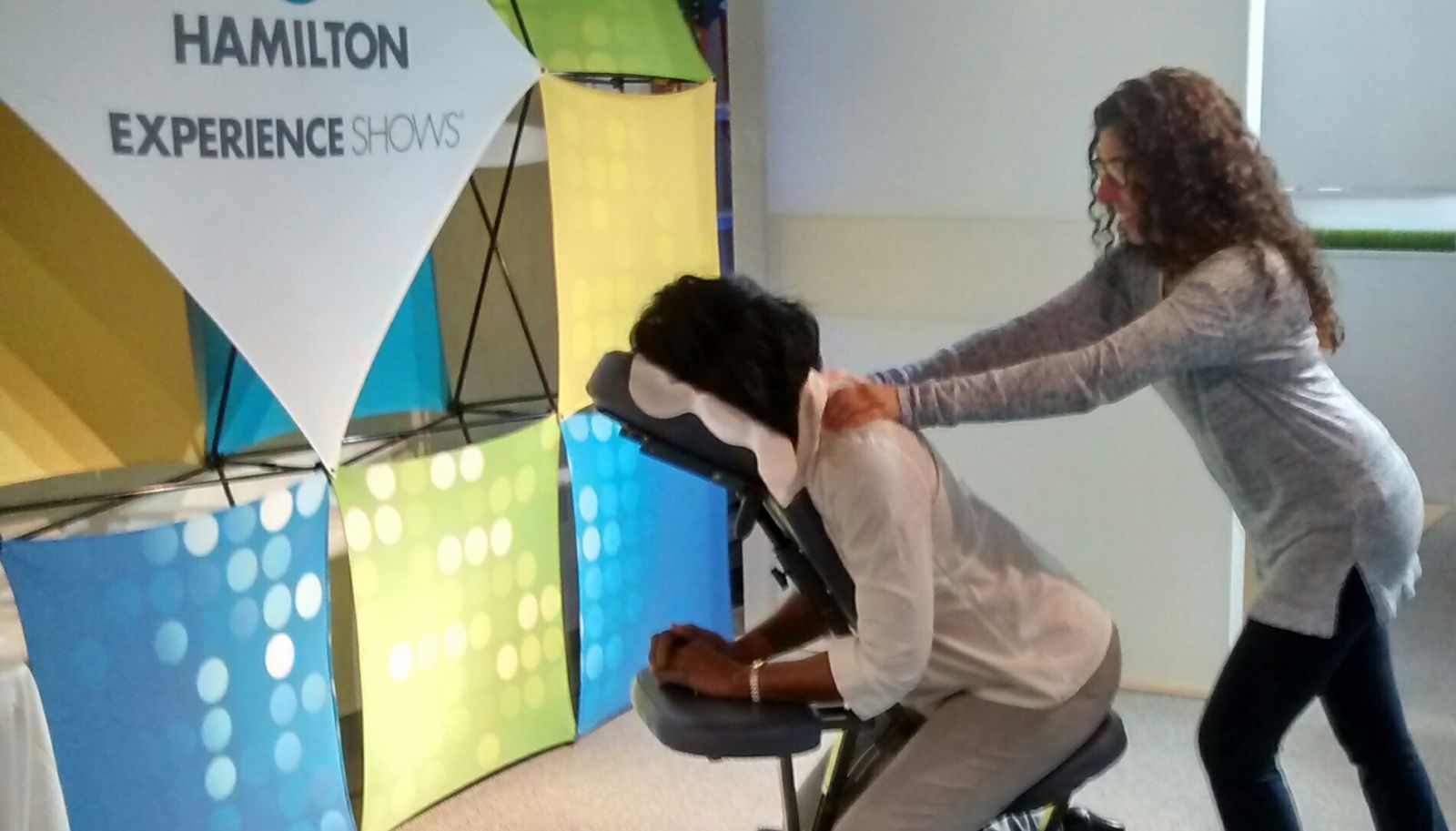 Chair Massage Event at Hamilton Exhibits